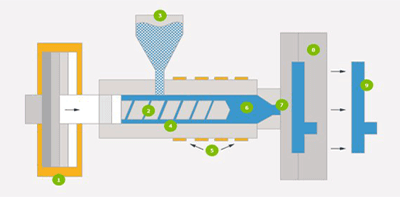 Injection Molding
Plastic injection moulding is the process of melting plastic pellets that once malleable enough, are injected at pressure into a mould cavity, which fills and solidifies to produce the final product.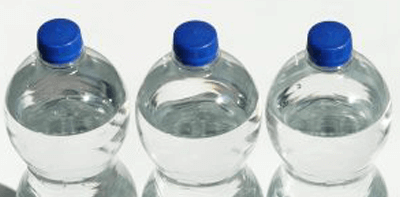 Blow Molding
Blow molding is a molding process used in the manufacturing industry to create hollow objects made of plastic. Like other molding processes, it involves the use of heated, liquid material that's forced into a mold cavity under pressure.
ROTO Molding
Rotational molding is a manufacturing technology that has improved significantly over the last 20 years, and every day more and more companies are utilizing this multifunctional process.
Multi-layer
Multi-layered packaging are multilayer or composite materials using innovative technologies aimed to give barrier properties, strength and storage stability to food items, Multiple layers are formed by coextrusion, lamination , or various coating technologies.
mono layer films
2dimensional monolayer films of gold nanoparticles have attracted increasing attention in various fields, due to their superior attributes of macroscopic size, controllable electromagnetic enhancement, distinctive optical harvesting, and electron transport .
Flexible plastic packaging for food
Flexible packaging products through the use of non-rigid materials, which allow for more economical options. This packaging method uses a variety of flexible materials, including foil, plastic, and paper, to create pouches, bags, and other pliable product containers
White goods
White goods are large home appliances such as stoves (British: cookers), refrigerators, freezers, washing machines, tumble driers, dishwashers, and air conditioners. They are large electrical goods for the house which were traditionally available only in white.
BOPP films
BOPP films (Biaxially Oriented PolyPropylene Films) are produced by stretching polypropylene film in both machine direction and transverse direction. BOPP film is used in vast range of applications comprising packaging, labeling and lamination.
LLDPE films for oil & milk pouches
LLDPE is a copolymer of ethylene and another longer olefin, which is incorporated to improve properties such as tensile strength or resistance to harsh environments. … The amount of the α-olefin is typically low compared to the amount of ethylene
Woven sacks
woven polypropylene bags = woven polypropylene sacks. Bags or sacks is appropriate to describe something in a wide range of packaging types. A bag is, a flexible container with a single opening. A sack is, a bag made of paper or plastic for holding.
FIBC bags
FIBC stands for Flexible Intermediate Bulk Container. They are more commonly known as Bulk Bags. The packages are classified as intermediate containers because of their size; typically having filled weights between about 500 and 4000 pounds.
HIPS sheets for disposable cups
High Impact Polystyrene is known for it's versatility It is typically used for POP Display, Indoor Signage, and other common displays. High Impact Polystyrene is known for its stiffness, although it is considered a low strength material